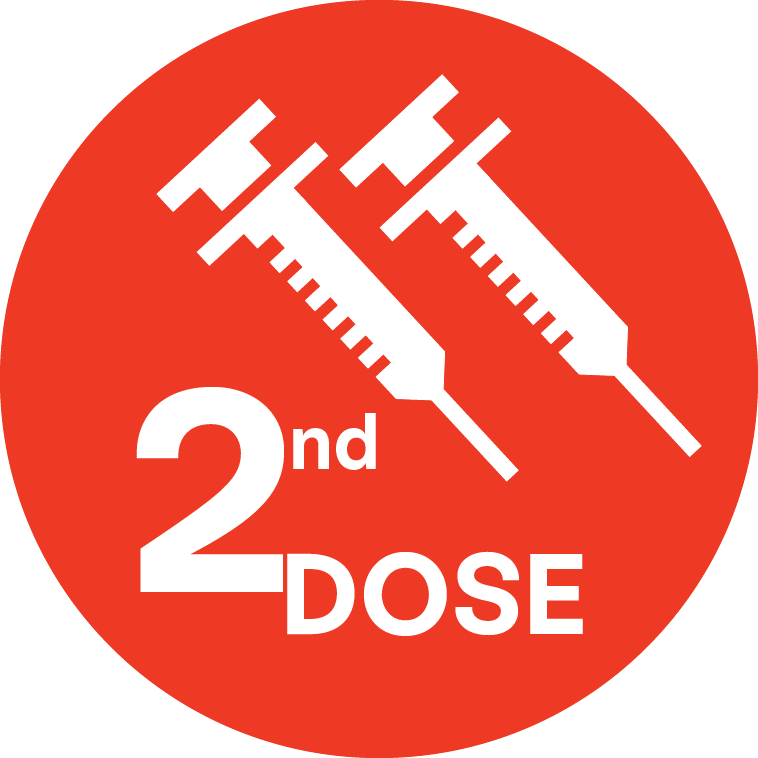 Everyone age 6 months and older is eligible for a second dose. You must get a second dose to be fully immunized.
Doctors trust the safety and effectiveness of the COVID-19 vaccines approved in Canada. We recommend you get your second dose as soon as you are recommended.
When can you book your second dose?
The optimal timing for a second dose is generally 8 weeks after your first dose. This ensures the best immune system response from the vaccine and better protection over a longer period.
Second doses are recommended earlier for children age 5 – 11 living on First Nations, after 21days (for Pfizer).
Want an earlier second dose? If you want a second dose earlier than eight weeks, it's best to talk to a physician to understand the risks and benefits of an getting the second dose early. A second dose can be given as early as 21 days (3 weeks) after the first dose for Pfizer vaccines and 28 days (4 weeks) for Moderna. For children, parents or guardians must first discuss the risks and benefits with a physician to ensure you understand the risks of an earlier dose before proceeding.  
How do you book?
Find out how and where to book using our Vaccine Finder.