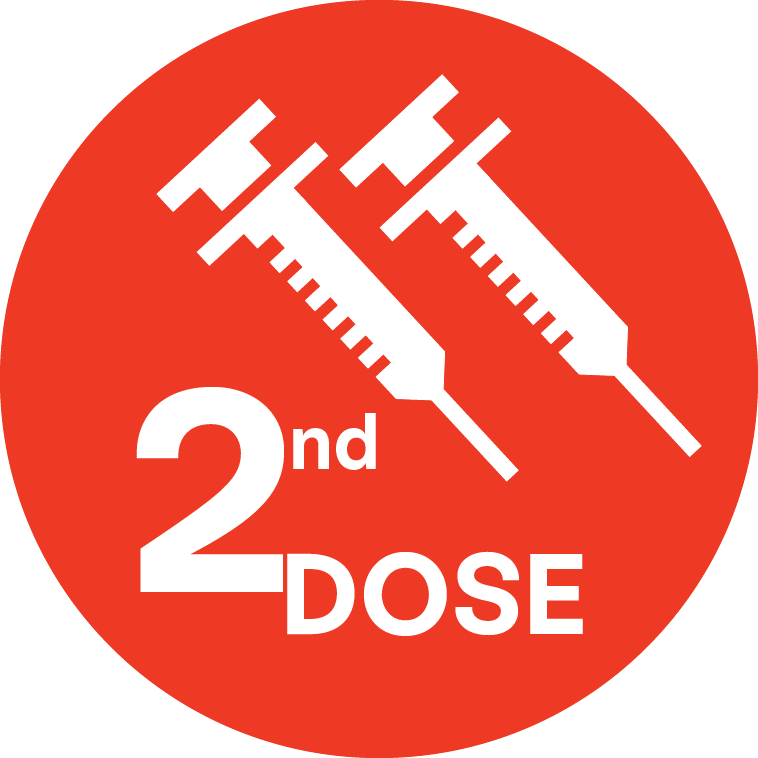 You must get a second dose to be fully immunized with maximum protection.
Doctors trust the safety and effectiveness of the COVID-19 vaccines approved in Canada. We recommend you get your second dose as soon as you are eligible.
When can you book your second dose?
There is no longer any eligibility limits for booking your second dose. Everyone can now book, as long as it has been at least four weeks (28 days) since your first dose.
How do you book?
Find out how and where to book using our Vaccine Finder.
AstraZeneca Eligibility
Based on new research, and a shortage of AstraZeneca (Vaxzevria) vaccines, public health and vaccine experts in Manitoba are now recommending that if you received AstraZeneca for your first dose, you can receive an mRNA vaccine for your second dose. mRNA vaccines include Moderna (Spikevax) and Pfizer (Comirnaty).
It is recommended to get your second dose between 8 and 12 weeks after your first dose of AstraZeneca. The absolute minimum however, is at least 28 days (4 weeks) after your first dose.