Doctors Manitoba can't book your appointment, but we do have tips to help you book when you become eligible.
All adults (age 18+) who live in "hot spot" communities defined by the government may now be eligible. This includes:

→ Northern health region (including Churchill)

→ Designated communities in Winnipeg (see map below)
→ Designated communities in Brandon (see map below)
→ Powerview Pinefalls and some communities East of Lake (see map below)
Individuals working in hot spot communities may also be eligible, even if they don't live in one of these neighbourhoods. You are eligible if you work in these communities in a specific public-facing job:
In K-12 schools or as a child care provider
In food processing facility
As a public health inspector or workplace safety and health officer
At a grocery store, convenience store or gas station
Anywhere that serves food, such as restaurants, food banks or soup kitchens
Adults working in any job in Northern Manitoba are also eligible.
Designated "Hot Spot" Communities
The designated communities include:
MAP OF ELIGIBLE COMMUNITIES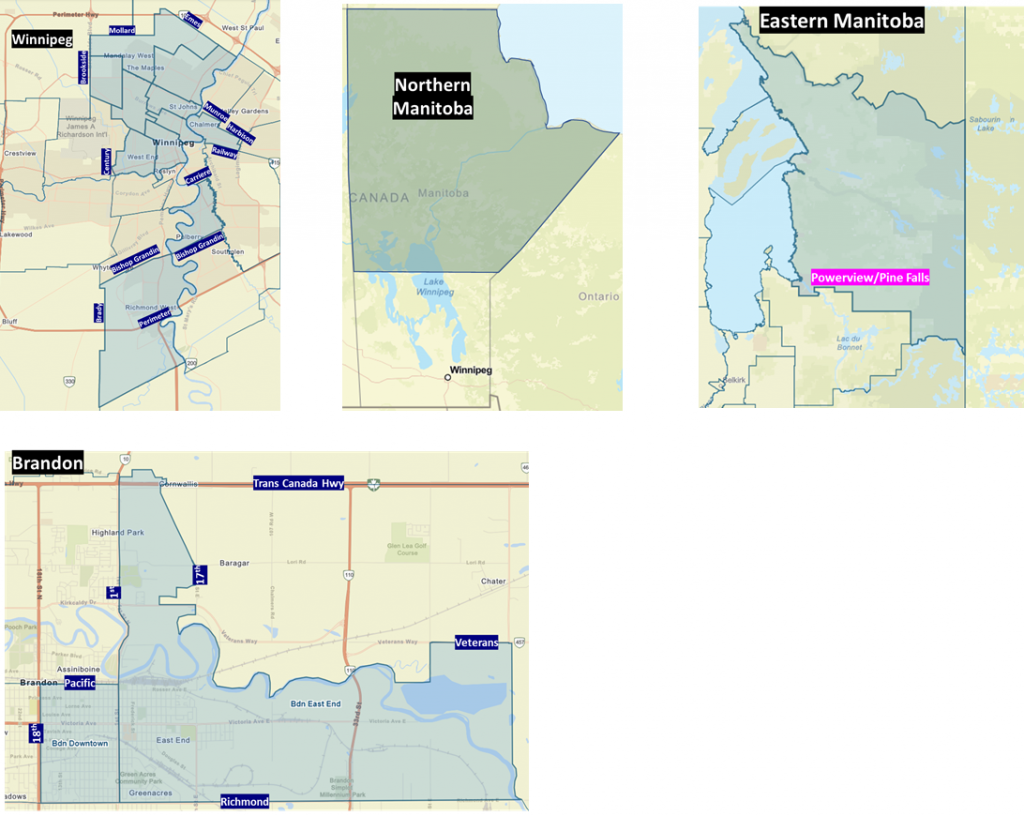 LOOK UP YOUR ADDRESS ON THIS MAP
Booking your Vaccine

If you live in one of these designated higher risk communities, or if you work in one of the specified occupations, you are now eligible. Here are your options to book your vaccine:
→ Doctor's Offices (Age 40 and up) Many Doctor's Offices in or near your community may be offering the AstraZeneca vaccine, though supply is very limited. Use our map of vaccine clinics to see if your doctor's office or a medical clinic near you is accepting appointments. You may find other community-based locations too. 
→ Government clinics (Age 18 and up) Super site clinics are located in Winnipeg, Brandon, Thompson, Selkirk and Morden, and pop-up clinics are planned in many smaller communities across the province too.
To book at super site or pop-up clinic, you can:
– Call the provincial government's vaccine call centre at 1-844-626-8222. At times, this government phone line can be very busy.
– Book online using the provincial government's third party booking tool. You'll need an email address and your health card. You can then link others to your account to book family members too.
If you have questions or concerns about the new vaccine, contact your doctor. Physicians can provide trusted information and help ensure the vaccine is right for you.